Werner Thiele, born 1966 in Austria lives in the middle of the Tyrolean Alps. His images have been rewarded more than 190 times Gold, Silver and Bronze Medals on international competitions, including such prestigious Gold medals as ANTIBES, BIRMINGHAM or the CAMERA LOUIS BOUTAN. In 2005 he won a gold medal at the CMAS World Championships in Spain and his artwork is regularly published worldwide in magazines as well as in books. Werner Thiele's favourite objects are all big animals and especially cold waters, out of which he loves Antarctica most. In 1998 Werner Thiele discovered a new fish species in Sulawesi which is now named after him: GRAMMONUS THIELEI. When he is not out taking images he is himself one of Austria's biggest dive operators and knows quite too well what underwater photographers are looking for!
What I look for in a Dive Operator:
What is it, that a professional underwater photographer like me is looking for? A good destination with a lot of photo opportunities and a dive centre with the flexibility to deal with the demands of such clients. It is so easy: The client is paying, he is in vacation, he wants to take best images.. Why should I accept that somebody who has no experience (like most dive guides) tells me HOW I have to dive or how many people I have to accept on my dive within my camera angle??? It is not a Kindergarten out there and I can take very well care of myself. If I want to dive alone I do it and the centre or the dive operator who is not flexible enough for such demands of a PRO does not deserve to get clients from my agency. PROS only choose PROS,and that has nothing to do with PADI Standards, or do you still drive your car with an instructor after 20 years of driving? Me not.
Newsletter
Travel with us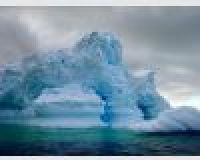 Antarctica
Plan Your Adventure >