Information
United States
N/A
N/A
Walt Stearns is one of the most prolific underwater and watersports photojournalists in the world. For more than 18 years, his images and writing have appeared in a broad range of well-known national and international publications, as well as a wide variety of promotional and advertising mediums. His deep wealth knowledge and experience in the marine and outdoor environments have earned him the reputation as one of the most credible journalist in his field, while his unique eye and underwater athleticism have allowed him to amass a stunning portfolio of underwater imagery. Well versed in boating, sport fishing, sport diving and marine natural history, Walt\'s photography, writing and artwork have been featured worldwide in numerous publications. Through working with some of the industry's lading art directors, editors and account executives, he has earned a reputation for delivering credible, accurate information and superior imagery in a timely and cost-effective manner. Walt\'s photographs have graced the covers of the widely-recognized Salt Water Sportsman, Sport Fishing, Skin Diver, Sport Diver, Scuba Diving, Salt Water Fly Fishing and Florida Sportsman magazine for many years. In addition, Walt has participated in numerous documentary and marine sport film projects that have aired both nationally and internationally on such networks as Discovery Channel, Travel Channel, ESPN, Sunshine Network and CNN. Walt and his wife Karen currently reside in West Palm Beach, Florida where he is now currently active in his latest endeavor, the Underwater Journal, a new online dive publication focused on our world underwater.
What I look for in a Dive Operator:
Sure, fancy modern boats are a nice luxury, and a courteous crew is always a plus. But what really matters is experience and dedication. If the crew doesn\'t know the underwater environment, or lack a dedication and belief in what they are doing, everything else becomes secondary. A passion for diving, and for providing guests with the best possible experience is key, and without it, even the best-equipped operation will seem to be just going through the motions. Of course, having an operation that allows me the latitude to do things my way isn\'t bad either.
Newsletter
Travel with us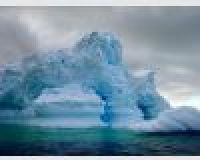 Antarctica
Plan Your Adventure >