Information
Italy
Photo
24 years
Destinations
N/A
# of Dive Trips Per Year
Born in 1965 on the side of Lake Orta near the Alps Alessio can easily reach Lakes, Rivers and the Sea within one hour – and still be on the snow for more than 90 days a Year ! Alessio started taking pictures in 1983 during a trip to the US and has never stopped. Being a certified diver since 1986, he could not resist the temptation of u/w photography, and in 1992 with the purchase of the first mechanical Nikonos III he made his start as an underwater photographer. Alessio's interest grew as equipment changed, and in 2000 he participated is his first underwater photo contest. Alessio has won many prizes from both Italian and major International competitions. Alessio travels the globe with his partner and model Daniela, always keeping his curiosity to find new stimulating destinations to shoot. Lately his major focus is on freshwater macro which is unique and always offers up nice surprises.
What I look for in a Dive Operator:
Being an underwater Photographer I certainly do not look at the same features when choosing a dive operation as a normal diver would. Of course appropriate space for cameras, appropriate dive platforms and skilled guides are essential, but also tank availability and gear play a role. Nitrox and Rebreathers are becoming increasingly interesting for those like me that never have enough time in the water. Today, even the most remote places feature standard accommodations and a distinctive plus for me is an accessible source of information on the web so that you can plan your trip with the right gear. Sometimes you find yourselves in a situation that brings you to remember that you left that one accessory at home that would have been exactly right if you had known.
Newsletter
Travel with us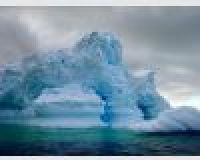 Antarctica
Plan Your Adventure >