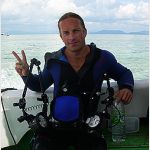 Information
Finland
Photo
19 years
Destinations
# of Dive Trips Per Year
I started diving in 2003 and since then I rarely dive without a camera. I completed TDI Advanced Nitrox and Decompression Procedures courses in 2008 to extend the range of my photo dives.
What I look for in a Dive Operator:
I like to have more privacy. If a private guide is not available, I would ask to be in a small boat, group of 3 or 4 people, guide who will not make run of the dive. I like when they ask me what\'s the best time to start, not give me the timetable of dives. I like to get all equipment i need for rent, no matter, if it\'s EAN60 or just a spare torch, because I carry my photographic equipment and can\'t bring all the stuff by myself. It\'s sad to hear from some operators that they don\'t offer nitrox because they don\'t have demand on it.
Another important thing is awareness. I expect a good briefing before the dive and want to know everything about the dive site, tides, currents, waves. I wonder why dive centers don\'t use tide tables and other sources of data to predict tidal flows like mariners do. The direction and strength of current shouldn\'t be a surprise for me.
Newsletter
Travel with us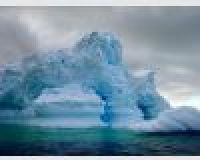 Antarctica
Plan Your Adventure >