Information
United States
N/A
N/A
I'm most of the time trying to shoot "new" things. that means, things I never shot before, or things I already shot with new angle, composition, lightning... I think most photographers do that. I think the creativity, having "new" kind of shots, is what will bring you a lot of pleasure, and I'm having a lot of fun with photography!
What I look for in a Dive Operator:
I never found any "perfect" dive operator for me. But a great one would be one where I can fill my tank, prepare it myself, bring it to the boat myself with my stuff, go on a lot of different kinds of dive sites with fast small boats with a maximum of 6 divers (and drive the boat myself sometimes, why not? must be a "family" kind of dive operator). You would be free underwater to go wherever you want as long as you are secure and you respect the basic rules of scuba diving, and of course the boat would have some freshwater for the housing. Flexibility is important - everybody wants to do a night dive? let's do it. Everybody wants to avoid a dive to go freediving with whales? let's do it. In fact, I'll be happy to create this operator, where you come for whatever you want. Biology courses? Photography courses? Shark dives? Whale watching? Macro diving for photos with an instructor who knows where are tiny things are? Trying to do one shot you thought about before, with a diver and a shark on the photo? No problem !
Newsletter
Travel with us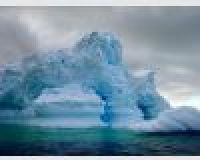 Antarctica
Plan Your Adventure >