Information
United States
N/A
22 years
Destinations
N/A
# of Dive Trips Per Year
Tay Tousey has been an amateur underwater photographer for the last 13 years. Tay grew up in the Monterey Peninsula in Carmel and started surfing in 1973 at the age of 15. An avid surfer, Tay gained a healthy respect for the ocean. In 1989 Tay took up abalone free diving which gave him his first introduction to the underwater world. In 1991, Tay became a certified diver and an avid spear fisherman until 2000. When Tay made a trip to Fiji and began shooting with a Sea & Sea camera he fell in love with underwater photography, and that was the end of his spear fishing days and now only takes a camera diving. Tay has been fortunate enough to be able to dive the northern and central California coast, as well as traveling to several tropical destinations. This has provided Tay opportunities of photographing some spectacular underwater subjects. With these photos Tay has entered and placed in several of the local competitions, several of which NCUPS has sponsored. Tay also has a gallery on My Shot, National Geographic. National Geographic has used several of his photographs. Tay lives in Chico, California.
What I look for in a Dive Operator:
I look for a well-run operation, preferably by word-of-mouth and a crew that is courteous and friendly that looks out for your interests.As well as allowing you to do your own thing, if possible.
Newsletter
Travel with us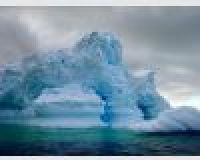 Antarctica
Plan Your Adventure >