Information
Hong Kong
N/A
N/A
Takako was born in Japan and is now based in Hong Kong. A full time marine photographer, Takako now journeys with her husband, Stephen Wong, making images around the world. Her work has appeared in a number of magazines and books worldwide (incl. BBC Wildlife, Fathoms, Marine Photo, DYK) and over 20 exhibitions and public presentations (incl. Nikon HKs Stephen & Takako " A Husband & Wife Marine Photo Exhibition, Cathay Pacific Airlines & Swire Properties Wonders in Deep Water " a Takako & Stephen Photo Exhibition, and MTR\'s Cetaceans" another photo montage featured 25 species of whales/dolphins images taken by the couple). She has also captured dozens of photographic awards, including one from the prestigious BBC/ British Gas Wildlife Photographer of the Year competition. Takako has recently discovered a new species of nudibranch from Indonesia, now termed as Takako\'s Trapania. Furthermore, she has photographed a new species of snapping shrimp from Indonesia, Synalpheus aff. modestus De Man. Co-authored with husband, Takako\'s latest 240-page pictorial anthology, An Ocean Odyssey, is out in June 2005.
What I look for in a Dive Operator:
Knowledge of his/her area/sea, eagerness to making divers aware of the conservation/preservation issues and Safety.
Newsletter
Travel with us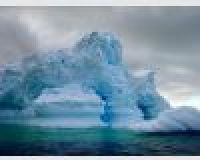 Antarctica
Plan Your Adventure >