Information
Taiwan
Photo, Video
23 years
Destinations
# of Dive Trips Per Year
From the very beginning that I started underwater photography in 2003, I have had a very clear idea on how my UW photos should look like, i.e., I try to make my images to be different, dramatic, aesthetic with singular focal spot; which is why when it comes to macro shots I use bigger aperture on a DSLR to get a very shallow DOF that highlights the subject. While in wide-angle shots I like to point and shoot with a compact camera to obtain images that are rough, less sharp; and try not just to freeze the moment you take the shot but to create a feel with motions.
What I look for in a Dive Operator:
"An experienced dive guide who reads various underwater photographic books, has sufficient knowledge to locate subjects that I am looking for, assists me to capture the magic moment of a creature's unique behavior."
Newsletter
Travel with us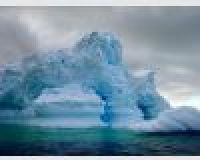 Antarctica
Plan Your Adventure >