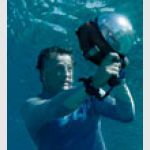 Information
United States
N/A
N/A
Hawaii is the adopted home of Sean Davey, widely respected as one of the world\'s top surf photographers. He has a love for the sport that goes back to his school days in his native Australia. \"I spent my teens in and around the surf scene of Sydney\'s city beaches through the late 70\'s and early 80\'s and got into photography when I was 16.\" Sean is a surf specialist but his unique photographic style is applied to all the subjects he likes to shoot, and is driven by a profound artistic sensitivity. His award winning work has been widely exhibited and his book \"Oceans\" is a superb collection of beautiful images that are a testament to his creative vision. Sean has had assignments in a wide range of locations all over the Pacific region, as well as in Europe. \"I really enjoy the travel aspect of my work too, not so much the traveling itself, but shooting new locations is always of great interest, especially rugged out of the way locations with expansive mountain backdrops. To me, the backdrops are often more important than the wave itself, as they ultimately determine the individuality of the image, way more than any wave can on its own With his wide ranging interests in the world around him, as well as a passion for surfing, Sean continues to have the fresh enthusiasm and creative ideas that are the mark of all great photographers, who recognize that their work is like an ongoing journey, with no final destination.
What I look for in a Dive Operator:
I shoot all my images just under the surface. I\'ve never even scuba dived (yet), but when I do, I will seek someone who is very easy to get along with and who is passionate about and knows his stuff.
Newsletter
Travel with us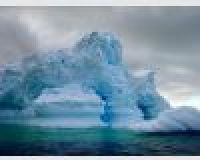 Antarctica
Plan Your Adventure >