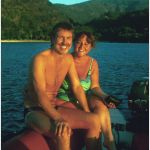 Information
United Kingdom
Photo
31 years
Destinations
N/A
# of Dive Trips Per Year
Shaun Tierney is a native Londoner that has spent the last decade or two traveling the planet, diving and capturing images both underwater and on land. His first career was as a studio photographer, and over the years he has used that experience to enhance his underwater skills. He has won several awards in well respected photographic competitions and his work has been used in books, advertising and on the internet. Together with his wife Beth, Shaun contributes regularly to several international dive magazines. Their latest project was to produce 'Diving the World' for Footprint Guides, the first tell-it-like-it-is travel guide for affordable and accessible diving in the world's coral seas.
What I look for in a Dive Operator:
This is a question that could take days to answer. Every trip seems to add another small point to the list of what to ask the next time around. Apart from the obvious things like safety and knowledge of an area, I look mostly for professionalism and integrity in the operation, especially if it's for one of the occasional group trips we arrange. But the main thing for me personally is a certain sense of flexibility - an operator who will look at the capabilities of ALL the members of his group and then makes the dive work for everyone. That's no easy task yet some manage it really well.
Newsletter
Travel with us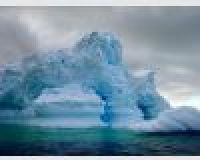 Antarctica
Plan Your Adventure >