Reinhard Dirscherl, born in 1964, is a self-employed photographer, lives in Munich and is dedicated to travel and underwater photography. He was born in Oberpfalz (a region in Bavaria) and he lives up his photographic ambitions in almost all the oceans equipped with diving gear and underwater camera. Due to his numerous journeys, his picture library increased to more than 30.000 photos - and is still growing. Famous publishing companies and agencies regularly use his excellent pictures. Reinhard has also won many prestigious competitions including the coveted BBC Wildlife Photographer of the Year and multiple awards at Antibes.
What I look for in a Dive Operator:
A good dive operator knows the needs of an underwater photographer. I look for flexibility - Underwater photographers aren\'t normal divers who have crammed into a group for or stop the dive after 45 minutes. I prefer operations which offer Nitrox or, still better, offer the possibility of diving with a Rebreather. It is important to have good dive guides to help the photographers find special species. I also look for boats that provide basic facilities to stow underwater camera equipment safely.
Newsletter
Travel with us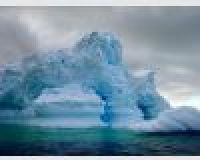 Antarctica
Plan Your Adventure >