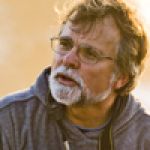 Information
United States
Photo, Video
38 years
Destinations
N/A
# of Dive Trips Per Year
Ralph Clevenger grew up on the coast of North Africa and began diving in the waters of the Mediterranean Sea at the age of 7 with his father. He eventually went on to study zoology at San Diego State University and worked as a diver/biologist for the Scripps Institution of Oceanography in La Jolla, California before attending the Brooks Institute in Santa Barbara, California. He holds a BS degree in zoology and a BA degree in photography. Ralph went on to work as an associate with renowned nature photographer George Lepp and in 1983 was offered a teaching position at Brooks Institute. He taught courses in lighting, video production, natural history photography, and undersea photography. Ralph has traveled throughout the world on assignment including Australia, the Caribbean, New Zealand, Mexico, Chile, Costa Rica, Antarctica and six countries in Africa. His clients include the Monterey Bay Aquarium, California State Parks, MacGillivray-Freeman Films, Phillips Interactive Media, Fox Sports Network, Santa Barbara Zoo, The Nature Conservancy, Denali National Park Wilderness Center, the National Park Service and National Marine Sanctuary. His publication credits include; Audubon, Aqua, Islands, Oceans, Outside, Orion Nature Quarterly, National Geographic Magazine, National Geographic Traveler, Popular Photography, Nature's Best, Terre Sauvage, National Geographic Books, Smithsonian Books, Sierra Club Books, and other national and international publications. Ralph's stock images are represented worldwide by Getty Images and Tandem.
What I look for in a Dive Operator:
Flexibility to change locations, meal times, and dive spots based on sea conditions and natural events. Sensitivity to the needs and desires of the customers. The ability to cater to specific requests from guests. All within safety guidelines of course. An eco-friendly operation that gives back to local cultures, respects the fragility of the sea and its inhabitants, protects the environment through actions, not just words, and the guts to stand up to people who don\'t.
Newsletter
Travel with us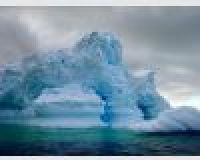 Antarctica
Plan Your Adventure >