Information
Netherlands
Photo
22 years
Destinations
# of Dive Trips Per Year
Pieter Rutten, born in August 1976, lives with his wife in a village in the south of Holland. He works as a graphic designer for a small printing company. He also has his own company, pieterrutten.com, that specializes in photography, graphic design and wall-art.

He's been diving since 1999. It started with an introduction dive in the bay of Playa de L'Arene, during a holiday on the Canary Island of Tenerife. Pieter fell in love with the beautiful underwater world and went for a second dive the same week.
From the tropical waters of the Canaries he went straight to a Dutch swimming pool to get his diving certificate with the NOB/CMAS federation.

After finishing his open water training, he went on his first real diving holiday to Sharm El Sheikh, Egypt. Armed with a Sea & Sea MX 10, he started taking his first photographs of the underwater world.
The beginning was hard and results were poor, but with a lot of practice and his passion for marine life he managed to get better results year after year.

The camera had its limits and in 2006, Pieter decided it was time to take his underwater photography to the next level. He switched to a digital SLR camera, the Nikon D70s in a housing.
Underwater photography was getting serious at this stage and in order to get the best out of himself and his camera he attended several workshops in the Netherlands and in Egypt.

At present he still uses the Nikon D70s camera with a variety of lenses; Nikon 10,5 FE, Tokina 10-17 FE, Nikon 60mm and the Nikon 105mm VR. For topside photography he uses the Nikon 18-70mm and the 70-200 2.8 VR.

In his diving career he has dived the waters of Germany, Belgium, France, Tenerife, Lanzarote, Malta, Kenya, Egypt and, off course, the Netherlands.

His debut at the Dutch Underwater Photography Championship 2008 was very successful: Pieter got a third place with his macro-shot. His fish-portrait got a first place and his wide-angle with diver shot also got first place. Overall he was presented as the new Dutch Champion.
In february 2009, during the Underwater Arts Contest, he got a first place in the Master Catagory "Nature Awareness" with his picture "zwerfvuil".

Pieter has represented the Netherlands during the 2009 World Championship for Underwaterphotography in South Korea.
What I look for in a Dive Operator:
"I prefer dive operators that are professional and care about the (marine-)environment. Good knowledge about the divesites is crucial. I love to make long dives, without getting rushed, so i prefer a dive operator who can provide me with a personal guide."
Newsletter
Travel with us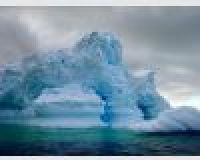 Antarctica
Plan Your Adventure >