Information
United States
N/A
N/A
Phillip Colla is a natural history photographer. He focuses on wild marine mammals, the California kelp forest, inhabitants of remote eastern Pacific islands, National Parks of the American West and, most recently, waves and surfing. He is fortunate to have visited many spectacular terrestrial and underwater settings as well as to have encountered a variety of threatened and endangered animal species in the ocean. His natural history photography has appeared in the pages of BBC Wildlife, National Wildlife, Ocean Realm, Ranger Rick, Reader\'s Digest, Skin Diver, and National Geographic Books, has been used in various advertising and publicity campaigns, is in use in aquaria and museums, and is occasionally recognized in photographic competitions. His underwater videography has been broadcast in various productions in the United States and abroad.
What I look for in a Dive Operator:
The boat needs to be big, solid and seaworthy. The food has to be superb since I like to eat a lot of it! The crew must balance safety with an allowance for intrepid divers to try new things both above and underwater -- too much hand-holding and hand-wringing gets in the way of real diving. Just strap on the personal EPIRBs and let\'s dive. No diesel smells please. It helps if one does not get shocked when working at the camera table. The food should be good. There must be a salon in which to relax and hang out apres-dive with my friends. Did I mention the food is important? Oh, and what about the wine?
Newsletter
Travel with us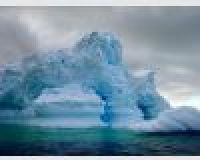 Antarctica
Plan Your Adventure >