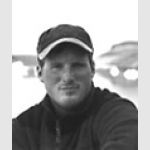 After attaining his biology degree in 1990, Paul worked as a wildlife biologist for four years in the Northwest Territories. He worked on such species as lynx, grizzly bears, bison, caribou and polar bears. But, after a few years of turning the amazing natural world into data set, Paul realized that he could better serve our fragile ecosystems through photo-journalism Since that time, Paul has been photographing natural history stories with the past six years dedicated solely to photographing important wildlife and nature stories for National Geographic Magazine. He is the recipient of numerous awards from BBC Wildlife Photographer of the Year, Nature\'s Best, POYi, and won first place for his Atlantic Salmon coverage in the World Press Awards. His first book is called Seasons of the Arctic and there are others on the way. He continues to shoot natural history stories in an effort to to bridge the gap between excellent scientific research and the public.
What I look for in a Dive Operator:
I prefer a dive operator who is very knowledgeable and passionate about their area and sensitive to their surroundings. When I am on assignment, I am normally very focused on a few key images and I really like to rely on the experts around me. Also, I really enjoy interacting with the local staff, whether it be eating their traditional food, listening to them play their music or simply being regaled with their amazing stories. But honestly, my favorite dive operators are the Inuit in the high Arctic. I love watching their faces when I come up with a bag full of clams for lunch or seeing their faces when we review my images of an icy world in which they are masters but one in which they do not get to visit as few Inuit swim. Those moments are very special.
Newsletter
Travel with us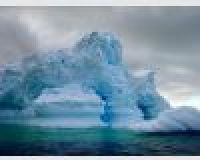 Antarctica
Plan Your Adventure >