Information
Italy
Photo
35 years
Pasquale Vassallo, photographer and researcher of the sea ecosystem, is born in Naples in 1970.
As all the scugnizzi`s of his city, he learned since when he was a child to love the sea and to bathe in apnoea to the search of sea-urchin and octopuses.
With years after years his big passion for the sea , is evolved in the pure exploration of the submerged world.
With the picked money with the fishing, he succeeded in buying his first photographic camera: a Nikonos III, to exclusively devote to the underwater photography: to see again the images becomes the only possible way to extend the pleasure of the immersion and, at the same time, to share with the others the treasures of the fantastic submerged world.He begins his activity of photo diver in 1989 directing close to the macrophotography of biological interest , favored by the wealth of the backdrops of the Gulf in Naples.
In the following years he enriches his photographic file with the wonder and paradises incontaminated of Egypt, Sudan, South Africa, Polinesia, Philippines, Indonesia, Malesia, Maldive, Papua, Micronesia. Til now he got lots of grammys and aprreciations all over the world. He collaborates with the faculty of sea biology of the Fred II of Naples, he has realized numerous photographic shows and projections of slides, and some of his pictures , already belong to prived collections.
What I look for in a Dive Operator:
N/A
Newsletter
Travel with us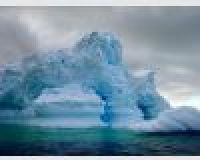 Antarctica
Plan Your Adventure >