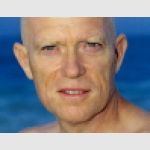 Information
United States
N/A
N/A
In 1970 Norbert found out, that a camera is a fascinating tool. A long dream became reality in 1977, his beginning of scuba diving. In 1980 Norbert got his first underwater camera, a Nikonos IV-A, and photography turned into passion. Norbert's success in several competitions across Europe attracted slide shows and a cooperation with Helmut Debelius (IKAN, Slide Stock) in Frankfurt, leveled his way into professional UW-Photography. 1983 his very first cover photo was shown on TEAM TAUCHEN magazine. One year later, with editorial staff of the magazine teamwork began. From 1987, Norbert was cooperating with Heinz Ritter and his magazine UWF (Under Water Photography). In 1995 UWF became Unterwasser, a monthly diving magazine of the highest quality. As a permanent contributor, in position of a staff reporter, Norbert is still working for the editorial staff of Unterwasser Magazine. As a photographer and writer he published many reports and photo jobs around diving and the wonders of the seas for many magazines like Geo, Stern, Merian, Kosmos, Maxi, Mens Health, Sports, Fit for Fun, Le Figaro Magazine, Globo, Abenteuer&Reisen etc., many books, calendars, posters, picture postcards, CDs and catalogue productions in Germany, foreign countries (USA to Singapore), as well as on products, like glasses, cloth and bags.
What I look for in a Dive Operator:
An engaged dive operator should know desires or requests of underwater photographers. I like going in small groups. For wide angle pictures it is even better to be alone with my partner and model Johanna. A local guide saves time in finding specialties for close ups. Further it makes sense to be on the right place with the right conditions. For example: Diving on a wall in shadow is wasted time. But most important thing for me is having time! UW-Photographers are going for wildlife. Therefore it's necessary to have time for patience to get the right shot. It goes without saying that I like a good boat which provides all safety and comfort facilities and a helpful crew.
Newsletter
Travel with us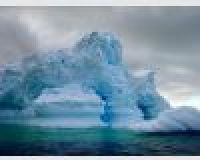 Antarctica
Plan Your Adventure >