Information
Greece
Photo
21 years
Destinations
# of Dive Trips Per Year
Nicholas Samaras, is one of the most passionate and committed underwater photographers. His love and dedication to sea and its creatures in combination with his characteristic effort to bring out to surface the beauty of the marine world with a unique aesthetics, established him in a very short period of time both in Greece and abroad.
Nicholas talent for underwater photography was evident from his first attempts to shoot underwater. His enthusiasm of constantly seeking knowledge and fresh techniques and his tendency to innovate new ideas worked as a catalyst to transform him from a simple conscious diver to an underwater photographer with excellent examples of work and rich portfolio.
His first attempt to participate in an international underwater photography competition held in 2006 (DAN EUROPE PHOTO CONTEST) was a success. This award answered all questions that he had, about the quality of his work and the forced him to continue efforts to be widely recognized in the field of underwater photography.
From 2006 until today many awards in underwater photography competitions and festivals followed in Greece and abroad, including, NELOS International Underwater Photo & Film Festival, Festival Mondial De L'Image Sous Marine, Scuba Diving Magazine International Annual Contest (USA), Greek National Underwater Photography Championship, Annual Contest www.underwaterphotography.com, International Underwater Photography Contest ''CITTA' DI VENEZIA 2010'', PELAGOS Festival ect
In October 2008 Nicholas presented his first solo exhibition entitled "Soulfly" at Vafopouleio Cultural Center in Thessaloniki, which was so successful that travelled sequentially in Katerini Pieria for "Aikaterineia 2008" and then in Vienna at the offices of Amicale - European Patent Office from February until the end of August 2009.
Many underwater photographs of Nicholas have been published in articles and selected for covers of magazines like National Geographic, Underwater Photography web Magazine, Beyond Blue Web Magazine, Magazine ''FOTO - VIDEO DIGITAL'' and inserts magazines like Geotropio of Eleftherotipia newspaper, an "Explore Nature" of Ethnos newspaper.
In his personal website www.underwater-photography.gr who won the Gold Ermis Award in 2008 as the best website in the annual competition of the area of advertising, you can find a complete portfolio of photographs from his travels to some of the best diving destinations in the world.
What I look for in a Dive Operator:
N/A
Newsletter
Travel with us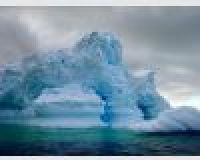 Antarctica
Plan Your Adventure >