Information
Australia
Photo
54 years
Destinations
# of Dive Trips Per Year
Honorary Fellow, Australian Institute of Professional Photography - Australian Photographic Society Highest Award 1984 Commonwealth Medal, for advancement of Photographic Technology - Associate, Australian Museum - Consultant, Queensland Museum - Project AWARE Honorary Board of Governors, ASIA/PACIFIC - 2007 Inductee to the SCUBA DIVERS HALL OF FAME
Multi-award winning Photographic Environmentalist Neville Coleman has been seriously recording the aquatic wildlife of the Asia/Pacific region since 1963. With over 1,000 published articles in over 150 magazines, 100,000 images and 65 marine life natural history books (29 self published) to his credit he is one of the most accomplished underwater educational authors in the world. In 1969 /73 he led the Australian Coastal Marine Expedition on the first underwater photographic fauna survey ever attempted around an entire continent. Since then he has completed over 160 expeditions throughout Australia and across the Asia/Indo-Pacific, documenting some 12,000 species of aquatic flora and fauna and discovering over 450 new species of marine life.
What I look for in a Dive Operator:
I look for a dive operator who respects my experience and provides me with the safest equipment and services that allows me to carry out my photographic surveys of marine life in the easiest and safest manner. I expect to have a safety pickup boat in the water at all times and experienced crew dedicated to the comfort and safety of every guest diver. After all, we are a service industry.
Newsletter
Travel with us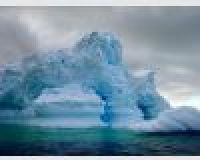 Antarctica
Plan Your Adventure >