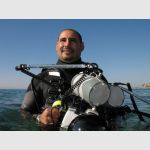 Information
Israel
Photo
22 years
Destinations
# of Dive Trips Per Year
Noam Kortler is connected to the sea since he can remember him self. he was born on the coast of the Mediterranean sea of Israel and was diving and surfing when ever he could
He moved to Eilat, the south popint of israel to the red sea in 1996 to make his dream come true - becoming a diving instructor.How ever the only job he could find was taking photos underwater of student divers. with no knowledge what so ever in photography noam started to "play" with the camera when ever he could. one year later Noam started to work as an instructor and put the camera down. In the year 2000 Noam bought his first underwater camera "Nikonos V".
In the year 2006 Noam started his own dive center "Nemo Divers" in Eilat and bought is first D-SRL camera - Nikon D2x with a Seacam housing. On that year Noam started to win big photo competition around the world and started to go places.
In 2007 Noam displayed is fires photo gallery which was the first time ever that someone display the photos underwater and not on a gallery wall - "Treasures of the Sea"
What I look for in a Dive Operator:
"Fun and safety" to start with.
It is highly important that the dive guides will have respect and understanding for the underwater inhabitant.
Newsletter
Travel with us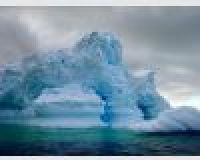 Antarctica
Plan Your Adventure >