Information
United States
Photo
42 years
Destinations
N/A
# of Dive Trips Per Year
Michael Lawrences life has been a twisting and turning path of wildly divergent artistic careers. Prior to his time in the ocean, Michael spent his life as a jazz guitarist. This included studio & stage work, arranging, conducting and doing basically anything possible to turn jazz pennies into real life dollars. A gig in the Caribbean led to diving, an enduring love of the ocean, extensive travel and an expression of his varied world experiences through both words and photography. With tens of thousands of images published worldwide over the past two decades, Michaels travels have resulted in hundreds of articles for dive, nature and travel publications. He has also authored two books for the Lonely Planet series of Diving and Snorkeling Guides (The Bahamas and Dominica). His images have been prominently featured in ad campaigns for Bermuda, The Bahamas, Jamaica, Trinidad & Tobago, the Turks & Caicos, Barbados, Dominica, the Cayman Islands and more. Other clients include publications such as Audubon, Natl Geo, Skin Diver, Scuba Diving and Sport Diver, cruise lines such as Royal Caribbean, Renaissance, Carnival and Holland America as well as numerous other corporate entities.
What I look for in a Dive Operator:
I look for professionalism, an intimate knowledge of the local dive areas and their inhabitants, dependable equipment allowing us to access these areas in safety and a staff with an understanding of the proper handling of photo equipment. While proper camera tables, rinse facilities and such are greatly appreciated, these facilities are not as important as the ability to simply get the job done.

I also need a dive operator who will aid in support when I work with a model and/or an assistant but will also understand that when I am not I will often prefer to dive alone, to be allowed my freedom and to not be disturbed while I am working. Just trust me to be as safe as I have been for all these years underwater.
Newsletter
Travel with us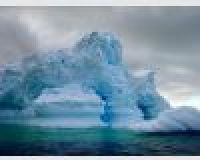 Antarctica
Plan Your Adventure >