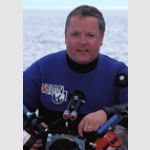 Information
United States
N/A
N/A
Award-winning lecturer, author and photographer Michel has been \"at sea\" for over 30 years. Author of more than 500 articles related to diving, travel and sailing, he co-authors, with partner Danielle Alary, the underwater photography columns of Diver Magazine, the longest established scuba diving magazine in North America and En Profondeur (\"Into the Depths\") magazine. His work is sold worldwide by agencies. Recipient of the Canadian Diving Achievement Award in 1991 and the Diver of the Year Award for the Arts at Beneath the Sea in New-York, in 1995, Michel also won the Silver Diver Award at the Antibes World Festival of Underwater Images in 1997 for a multimedia production entitled \"A Magic Moment\". Michel received the 2007 Our World Underwater Award for his lifelong commitment to the industry, the environment and the Our World Underwater dive show. He was co-producer of a multimedia production on the Ice Pack of the Gulf of St-Lawrence in 2002. The production won a Tourism Grand Prize awarded by the Government of Quebec. Involved in the diving community, he chaired his home-province underwater council and was the co-founder of a national council established in Canada in the mid 80\'s. Michel chairs and participates in various juries at renowned underwater film and photography competitions. including the World Festival of Underwater images held in Antibes, on the Cote d\'Azur.
What I look for in a Dive Operator:
As a photographer I need mainly three things from a dive operator: knowledge of the sites and their inhabitants, freedom and bottom time. We like to get to know the operator, spending as much time with a single one as we can in order to establish the kind of relationship and understanding that help us bring back the best images. Safety is an utmost consideration as well and we would not consider working with an unsafe organization.
Newsletter
Travel with us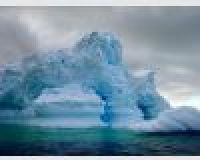 Antarctica
Plan Your Adventure >