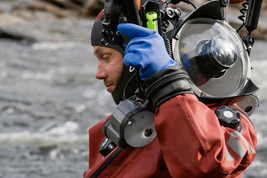 Information
Sweden
Photo, Video
33 years
Destinations
N/A
# of Dive Trips Per Year
ABOUT MAGNUS

Instagram - magnuslundgrenphotography

"It is all about positive change for me, as an image may lure a person's mind and move the heart. I always use my own passion for nature to inject fuel into my work. So I have become a true believer that the emotional power of great photography can make a difference."

EXPEDITION LEADER: Magnus is an experienced expedition leader since decades and founded Exposure Expeditions arranging expeditions to remote marine and freshwater wilderness all over the World. He is a frequent lecturer on aquatic conservation, underwater photography and marine adventures and a proud member of the Swedish Nature Photographers Association (Naturfotograferna/N) and has been engaged as a judge in Nordic Championship of Underwater photography and in the World Championship of Underwater Photography.

PROJECT LEADER: Magnus is the director and owner of one the world's largest conservation communication initiatives to date, Wild Wonders of Europe, that have reached more than 800 million people. He is also the founders of a new initiative of epic proportions, Wild Wonders of China, building on the track record of Wild Wonders of Europe.

BACKGROUND: Born in Sweden and a professional photographer since decades, he says that he has been taking images for as long as he can remember. His estetic photo journalism specialize in natural history and science-related topics, and his work is widely published in the World's leading publications. A genuine passion for marine and freshwater environments often take him underwater. His photography has been awarded in the world's most prestigious photo competitions with content from remote tropical reefs all the way to the freezing cold oceans.

CONSERVATION PHOTOGRAPHY: Magnus is honoured to work in the field of conservation photography. To inspire and visualise the beauty that is still out there to protect, and to enfold urgent, harsh and sometimes complex issues while we still have time. Conservation is the ultimate motivation.

STORYTELLER: As a storyteller Magnus published his first story about Pupu Springs in New Zealand 1992 and since then Magnus' more than 100+ published stories have come to life. His images have been featured in hundreds of publications around the world for the past 20 years in books and the world's major newspapers and magazines, such as National Geographic Magazine, GEO, Der Spiegel, El Mundo, El País, Terre Sauvage, The Guardian, Science Illustrated and Shanghai-based The Bund Pictorial to name a few.

AWARDED: Magnus has received more than 20 prestigious international photography awards including Wildlife Photographer of the Year and European Wildlife Photographer of the year for his work as a photojournalist and a conservationist. He earned the Arne Schmitz Conserveration Prize with the motivation: "The prize winner is an outstanding multi award-winning photographer with the World's oceans as his working field. He receives the price as his images and texts enhances understanding and interest in the ocean and its organisms - small and large - and therefore, in Arne Schmitz's spirit promotes conservation of marine biological diversity and sustainable marine environments."
What I look for in a Dive Operator:
There are three main elements that I look for when choosing an operator for my UW-PHOTOGRAPHY WORKSHOPS & EXPEITIONS. Time is the greatest asset and we want to make th most out of it for all porticipants.

FIRST OF ALL - SOFTWARE. By far the most important element is what I call the software of the dive operation. To be successful as a photographer you have to go to the right place, at the right time. Operators letting me know what to expect, baring in mind seasonal changes are essential when planning a trip. My hand-picked and trustd operators have the best guides who know the area and marine life, know what is going on and even suggest ideas. They know photography or filmmaking and deliver service that make a difference for photographers and filmmakers to be successful.

TIME IN THE WATER: The second thing is the operational set-up. We need a lot of time in the water, and I mean a lot time. That time should be spent on the best images producing sites only. And we require in-water guidance. An operator who deliver this will have my photography trips re-visiting many times.

PRACTICAL: The practical side of an operation should be dealt with seriously. This involves dive and camera safety, flexibilty and adaptation to what is going on, as well as simple things like charging stations, rinsing facilities or camera tables that makes life so much easier.

After all - we all want to have more quality time in the ocean. So please consider to come along on one of my photography trips! For more info mail info@exposureunderwater.com
Newsletter
Travel with us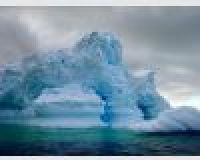 Antarctica
Plan Your Adventure >