 Calling Swiss-born Kurt Amsler (1946) a veteran in the world of professional underwater photography is a tremendous understatement. The year was l956 when Hans Haas was making diving history, Kurt was 10 years old and read Amongst Corals and Sharks, and from that moment on "everything revolved around diving" he says. Kurt was challenged living in land-­locked Switzerland with no money. But he was not to be deterred from following in the footsteps of his idol, even if that meant using home-made equipment. He realised then that diving and photography had not just been youthful whims, and he made up his mind to make underwater photography his life. Kurt went on to earn four diving-instructor qualifications and to travel the world shooting pictures under water professionally for the advertising, fashion and other industries, for scientific purposes, and for journals, books and television. He has won more than a hundred prizes and awards for his outstanding works and published several books. Kurt wants his pictures to show non-divers what wonders are concealed under the water's surface, and also lead them to respect those wonders and to act, if action is required, to protect and preserve the sea and its inhabitants. He currently runs a non profit organization called SOS Seaturtles.
What I look for in a Dive Operator:
Although I don't normally go on boats that are not chartered on behalf of clients, but I would expect independent diving for capable divers of experience, or at least splitting the photographers in small groups. Dive procedures - 2 dive trips, night diving, drift diving, use moorings versus anchors. Maximum dive times and reasonable group sizes.
Newsletter
Travel with us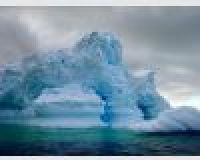 Antarctica
Plan Your Adventure >