Information
Germany
Photo
17 years
Destinations
# of Dive Trips Per Year
In 2004 I found my passion for the 'liquid kingdom'.when a friend took me on an introduction dive in Spain. Six months later I had my certification and booked my first dive trip to Egypt.
What I saw there was so amazingly beautiful and sometimes strange and I instantly knew that I had to capture this fascination to show it to the world (or at least to those who liked to see them).
At first I was using various kinds of Canon point-and-shoot cameras, then a derivate from Fuji combined with different kinds of wet lenses.
In 2007 I took it to a more serious level: my first DSLR was a Canon EOS 400D in a Hugyfot housing. After a lot of trips and shoots, a flooding and a second 400D, I blamed the electronics for the insufficient output and got myself an EOS 50D and a matching Hugyfot.
For the time being I am pretty happy with the results and I might actually keep it for a while (although it has no video).
Having tried different lenses underwater I now use a Tokina 10-17mm fisheye and a Canon 100mm Macro on 98 percent of my dives (accompanied by two INON Z240 or the occasional Magic filter).
For the majority of my pictures I lean towards the 100mm macro because I feel more comfortable with this lens. The typical macro scene is just so much easier to control than almost any wideangle scene.
When I am not diving I live in Munich/Germany working as an IT-consultant.
What I look for in a Dive Operator:
N/A
Newsletter
Travel with us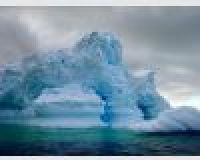 Antarctica
Plan Your Adventure >