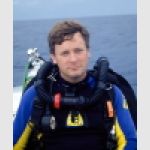 Information
United States
N/A
N/A
Jonathan Bird is a professional underwater cinematographer and photographer. He has shot and produced over 20 films for broadcast and education. His films have appeared all over the world, on networks such as National Geographic Channel, PBS, ABC, USA Network, Discovery and even the SciFi Channel. He has won two Emmy Awards and two Cine Golden Eagles for his work. He has published articles and images in hundreds of magazines, calendars and books. He is the author of six books of underwater photography.
What I look for in a Dive Operator:
Most importantly, I need for a dive operator to take the time to listen to what I need from them as a photographer. Too many dive operators treat all divers the same when in fact all divers have different needs and experience levels. A new diver might want a divemaster nearby for safety. A buddy pair might want to explore without a divemaster hanging around. An underwater photographer might want a divemaster to point out the hard to find critters. Everyone is different. All a dive operator has to do is take the time to listen to the customer's needs and then try to work with him/her on it. I hate it when I get someplace, often spending thousands of dollars in the process, and being told I have to dive in a way that I do not like (for example, buddied up with someone I do not know, or told to be at the surface in 45 minutes no matter how much bottom time I have left). Those are the kinds of operators that will get a bad reputation and go out of business. A lot of dive operations are good at providing service, but a lot have forgotten that the divers are customers and need to be treated that way.
Newsletter
Travel with us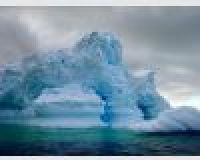 Antarctica
Plan Your Adventure >