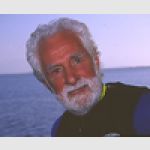 Information
United States
N/A
N/A
Joe Liburdi started diving in 1952, when divers wore twin-hose regulators and scuba lessons consisted of the words, \"Blow and go!\" In 1966 he took his first underwater photograph with a Calypso camera. Expressing his impressions of inner space has been his challenge and reward ever since. His photographs document the moods, moments and fascination of five decades beneath the world\'s seas. Joe\'s encounters have appeared in numerous publications, including the most popular American diving magazines, Skin Diver, Scuba Diving, Dive Training, and Sport Diver. He has been published in Undersea Journal, Alaskan Air Magazine, the Digital Photographer, to name a few. He has coauthored seven books: A Guide to Our Underwater World, The Underwater Photo Logbook, How to Use Sea & Sea, How to Use the Motor Marine II, The Complete Guide to Sea & Sea, The New Guide to Sea & Sea, and The Complete Guide to the Motor Marine III. Joe has received the NAUI Man in the Sea award and PADI\'s prestigious Distinguished Achievement Award for his contributions to the sport of diving. In 2004 Joe was selected as contributing still photographer for National Geographic Diver Almanac and National Geographic Passport to Adventure DVD-ROM. In 1972 Joe retired from the US Air Force after 20 years of service and opened his first of three dive shops in the Pacific Northwest. In 1985 Joe and his wife Cara came to California and launched Underwater Exposures, Inc. and Orca Publications, a publishing and marketing firm. In 1991 Joe and his sons founded Liburdi\'s Scuba Center in California, now one of the industry\'s foremost training and retail facilities and the largest dealer of underwater imaging equipment in Southern California. Though retired from the retail sector, he continues to teach underwater photography, focusing more now on digital and video rather than still imaging, conducts seminars and workshops, leads photo adventures, and everywhere expounds the joys of diving and taking pictures. Joe is an industry pioneer. The white hair is testament to a career spanning 55 years. But his enthusiasm for diving and photography keep him young. He is now working on completing his next 1000 dives. It is rumored the man has gills.
What I look for in a Dive Operator:
What I look for in a diver operator is not what they can do for me, Joe the photographer, but what they will do for my clients. They are well-organized and can smoothly handle the group\'s lodging, meals, tours, airport transfers, etc.; safety standards are enforced and emergency equipment up to date; attention to the needs of the diver photographer, such as dedicated areas to assemble and safely store imaging equipment, etc.; the dive guides are knowledgeable and familiar with dives sites; the dive crew is friendly, helpful and willing to assist all divers; the guides are flexible and cooperate in finding dive locations for the best possible photography in the area; and last but foremost, the crew has a good attitude and makes my guests feel welcome.
Newsletter
Travel with us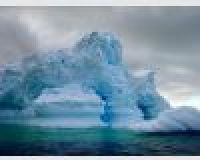 Antarctica
Plan Your Adventure >