Information
United States
N/A
24 years
Destinations
N/A
# of Dive Trips Per Year
"My photos are to show people things they haven't seen before... or maybe things they see all the time... in a way they've never cared to look"

Joshua Lambus is a fine-art and underwater photographer from Houston, TX. Now living in Hawaii, Joshua once focused on the candid emotion of people, but now finds an even greater muse in the ocean.

"I never cared much for modeling and posed portraiture, that wasn't alive to me. I liked seeing life, I love photographing life. After a shoot, I'd sit and look through my prints, I would see a world moving, shifting, living... dying. This is what's always caught my attention. Now being underwater I'm inundated with stories, struggles, triumphs. Seeing our fragile ecosystem inch ever closer to the verge of destruction pushes me to continue my work, not only for artistic value, but for a far greater purpose. I hope to tell a story and ask for help for those without a voice"
What I look for in a Dive Operator:
Fun, Knowledgeable , Goes to site because they like them not because they are easy to dive.
Newsletter
Travel with us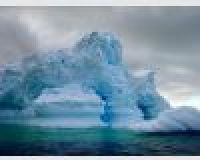 Antarctica
Plan Your Adventure >