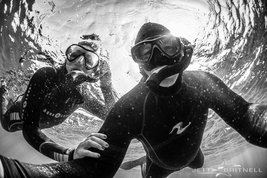 Information
Canada
Photo
40 years
Destinations
# of Dive Trips Per Year
Jett Britnell, is a self-taught Canadian underwater photographer based in Vancouver, British Columbia. He became a certified scuba diver in 1980 and embraced underwater photography in 1983 where he learned how to adjust camera f-stops and shutter speeds underwater. This was back when photo dives were limited to shooting 36 frames of slide film. His love for the ocean and his lifelong fascination with sharks began at the age of five when he would watch black & white episodes of the famed television underwater series, Sea Hunt. His boyhood heroes were Ron & Valerie Taylor whose shark filming exploits fueled Jett's aquatic wanderlust. 

All this set the stage for Jett to become an internationally published diving photojournalist who for several years contributed as a Travel Editor to Dive News Network and previous to that, was a Contributing Editor to Canada's Diver Magazine for 15 years. Jett's words & images have been published in such magazines as: Alert Diver, Dykking Norway, Diver Magazine (Canada), Sport Diver (USA), Sport Diver (UK), Underwater Photography (UK) Scuba Diver Australasia (SG), Sportdiving in Australia and DivePhotoGuide.com to name just a few.

In 2016, he was named one of "122 Inspiring Shooters You Should Know" by Scuba Diver Ocean Planet magazine. A member of the esteemed Ocean Artists Society, Jett is also a Fellow in three explorer societies: the world-renowned Explorers Club, the prestigious Royal Geographical Society in London, and Canada's center for exploration, The Royal Canadian Geographical Society. Jett has over 50 magazine cover shots to his credit, and his images and editorial have been published internationally in a number of magazines, websites and blogs. While Jett enjoys shark diving, cavorting with big sea creatures and exploring off the beaten path diving destinations, his absolute favorite place to dive on this planet are the nutrient-rich colder depths of British Columbia's Emerald Sea.
What I look for in a Dive Operator:
I prefer dive resort resort/live aboard operators who are service oriented, knowledgeable about their local marine life, and are flexible and willing to adjust the diving schedule should an unexpected photographic opportunity present itself. They should also allow divers some underwater freedom. By the nature of their work, underwater photographers tend to be independent, self-reliant solo divers and should be treated as such. Apart from considering current or weather conditions, I tend not to patronize dive operators who arbitrarily impose set bottom time limits without taking into consideration the skill level or diving experience of their clients. I also appreciate dive operators that provide for the special needs of underwater photographers by supplying dedicated camera rinse tanks, camera tables, charging outlets, and other facilities.
Newsletter
Travel with us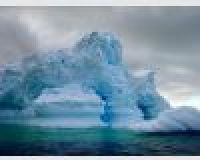 Antarctica
Plan Your Adventure >