Information
Ecuador
Photo
16 years
Destinations
# of Dive Trips Per Year
I was born and raised in Guayaquil, Ecuador. I earn a living as a business entrepreneur, but I dedicate my spare time to the efforts of protection and conservation of marine life. I serve as a professional SSI scuba diver instructor and underwater photographer.

From a young age I enjoyed the outdoors and was drawn to the beauty of nature and was fascinated with animal behavior. I grew up close to the ocean and had a dream of being able to one day emulate the adventures of the famous researcher Jacques Cousteau. I had some diving experience during my teens, but it was not until 2006 when relocating to the Dominican Republic, that a true passion for diving awakened. In Santo Domingo I earned a SSI diving instructor's license and Scuba diving became an integral part of my life.

During my stay in the Dominican Republic I was lucky enough to work as an Eco Diver volunteer, helping in the coral monitoring efforts of the Reef Check DR Foundation. It is during these activities that I got to meet Jose Alejandro Alvarez, whose talent and keen eye for photography, motivated me to follow in his footsteps. He would later become my mentor, my friend and my most sincere critic in the field of photography.

My years in the Dominican Republic allowed me to hone my skills as a diving instructor and marine life researcher. I have been blessed with the opportunity to spend time with professionals in marine photography and also marine scientists. I have also had the opportunity to scuba dive in Puerto Rico, US Virgin Islands, Bonaire, Honduras, Mexico, Colombia, Ecuador and the Dominican Republic. As of late, I am deeply involved in the conservation efforts in the Galapagos Islands and the pacific coast of Ecuador.

I am a founding member of Vida Azul Foundation (representative of Ocean Conservancy in the Dominican Republic). I currently work with a group of biologists to showcase marine life in Ecuador's pacific coast. I am also co-author of the book "Echinoderms of Ecuador".
What I look for in a Dive Operator:
N/A
Newsletter
Travel with us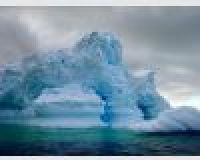 Antarctica
Plan Your Adventure >