Information
Germany
Photo
19 years
Destinations
N/A
# of Dive Trips Per Year
Helmut is a Transylvanian Saxon born 1967 in Romania, living since 1988 in Germany.
He discovered his passion for scuba diving at 1998 by completing the PADI training up to DIVE-Master level, together with his wife Hedda. He do not earn his living by scuba diving - He work in the automobile industry (Daimler near Stuttgart) – so that the few hours during vacation is the only time he spend under water with his camera. During the dives his wife takes care so that he don't get lost while photograph :-)
They are both macro and critter fans. Therefore they have chosen South East Asia as theirs favourite vacation destination. Each vacation they spend three weeks in Thailand, Indonesia or Philippines, depending on the season. Helmut bought his first underwater camera because he wanted to bring the fascinating underwater world home to his family and friends. It was not real photography, just some snapshots with a Sea & Sea MX 10. In 2004 he bought his first digital camera. He wanted to improve his photos step by step. He changed his equipment quite often because small motives are a challenge for some cameras.
Helmuts images are frequently seen in various underwater competitions, and he has some notable wins over the last year. Top of the list is the first place in the 4th Wetpixel and DivePhotoGuide Our World Underwater competition in the novice category and third place in the compact cameras category in 2009. He also won a third place in beginning author category at the PAF Tachov underwater festival in the Czech Republic 2009. Also a third place in the Sea&Sea open category and a second place in the PADI DUP category at the British Underwater ImageFestival(BUIF)2009.
Two times a first and one second place at the DAN Europe Quarterly Photo Contest 2009.
And at least DAN Europe Phographer of the Year 2009.
Recently he upgraded his equipment, now he photograph with a Canon EOS 5D Mark 3 in MDX 5D Mark III Vers.2 Sea&Sea housing using two Sea&Sea YS D2 strobes .
What I look for in a Dive Operator:
Professionalism, well trained guides, experience working with photographers.
Newsletter
Travel with us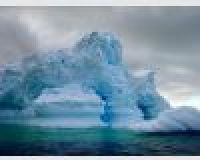 Antarctica
Plan Your Adventure >