Information
United States
N/A
N/A
Ambassador to the Marine Environment, Photographer, Adventurer, Diver and Educator Ernest H. Brooks II was born to be a photographer. His Portuguese ancestry, rich in men-of-the-sea, virtually insured the ocean environment would play an important role in his life. As the son of Ernest H. Brooks, founder of the internationally-renowned Brooks Institute of Photography, Mr. Brooks was destined to follow in his father\'s footsteps for part of his life\'s journey before forging his own path. As a noted professional photographer, educator and ambassador to the industry, Mr. Brooks has won international acclaim for underwater photography and audio/visual presentation. As a working professional, he has contributed to numerous magazines and organizations including: Cousteau Society, California Highways, Ocean Realm, Monterey Bay Aquarium, Nature Conservancy and Natural Wildlife, to name only a few. He is a recipient of numerous honors and awards including: 1973 \'Triton Award\' Inner Space Pacifica, Hawaii; 1975 \'NOGI\' The Underwater Society of America; 1977 \'National Award\' Professional Photographers of America; 1971 through 1980 Hall of Fame elector Photographic Arts and Science Foundation; 1978 Camera Craftsmen of America; served on the National Advisory Council of the National Society of Arts and Letters; \'Hall of Fame\' Underwater Photographic Society; was honored by the Oceanic Community of SSI and Nikon for 5000 hours beneath the sea \'Platinum Pro Diver Award\'; and his most recent honor, \'The 1996 Partner\'s Award,\' was received from the American Oceans Campaign for his lifelong commitment and dedication to our oceans. His work has been exhibited in museums across the globe. Mr. Brooks has been a trailblazer in the development of underwater photographic equipment and technique, and has witnessed great industry advances. And though he has harnessed and implemented much of that new technology, at a time when a plethora of color underwater photographs illustrate magazines and glossy brochures, he, perhaps surprisingly, favors black and white. \"I don\'t think that blue, an inherent color of the ocean, really adds to many photographs, especially of mammals - and I like the quality of black and white. Also, I get the personal satisfaction of working with black and white in being able to control the development and printing.\" The ocean and underwater photography are among his main interests. In the pursuit of dramatic marine images, he has descended into the fascinating waters beneath the polar icecaps as well as into the depths of almost every ocean on Earth. His photographic legacy is the evidence that has illustrated changes in our environment, while he himself remains a tremendous voice in our need to witness the effect of that change.
What I look for in a Dive Operator:
My background is in 30 years of boating and operating my own vessel. Just Love was an adjunct of Brooks Institute of Photography. As captain I selected the crew, was on the dive team, pumped air and ensured photographic quality by maintaining our onboard photo lab. In addition I mentored the photography students by counseling them about photographic careers, playing cards when the weather turned foul and maintaining balanced expectations of them and their photographic results. Even at my age, learning is still on the top of my checklist. If I were to choose a dive operator, the operation would have to be well respected by photographers. I would also hope that there would be a specialist aboard to add depth to my experience by covering the subject of photography, marine biology or some other interesting aspect of the trip. . The dive operator should be experienced enough to realize that he may need to be instrumental in bringing his clients together to maximize the experience and learn as much as we can. Lastly, I would say that if an operator encourages us as photographers, biologists, oceanographers to end our time aboard casting light upon our new experiences, then the list is complete. At 72, I\'ve become very mellow about the diving part. Today I want to look a little closer and to take the time to savor the privilege of being able to observe marine animals and their interactions. These are the real treasures of the sea.
Newsletter
Travel with us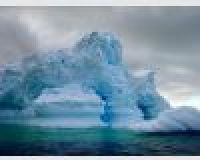 Antarctica
Plan Your Adventure >