Information
United States
N/A
N/A
Emory Kristof has been a National Geographic photographer ever since working for the Magazine as an intern in 1963. Throughout his career Kristof has been a pioneer in the use of robot cameras, remotely operated vehicles, and submersibles. He created the preliminary designs of the electronic camera system for the Argo vehicle, which found the Titanic in 1985. In 1995, he led an expedition to recover the bell of the Edmund Fitzgerald and produced the first deep water images with High Definition TV. His innovative photography uncovers the heretofore-unexplored worlds of the deep sea. He was on the 1977 expedition which discovered the deep hot water volcanic vents of the Galapagos Rift, and has done six stories on the vents and their unusual life forms. He recently teamed with Stephen Low Productions to do the IMAX Film, Volcanoes of the Deep Sea. He founded the Beebe Project with Teddy Tucker and Dr. Eugenie Clark in Bermuda to bring baited deep water sharks and other animals to submersibles to be filmed and studied. In August 1998, Kristof\'s pictures of the Titanic were presented in the National Geographic magazine article, Tragedy in Three Dimension. The pictures, recorded in 1991 during the making of the IMAX Film, TITANICA, used high-intensity HMI lighting for the first time in the deep sea. Kristof\'s accomplishments have earned him many awards for both writing and photography. He was honored with the NOGI Award for Arts from the Underwater Society of America in 1988. In 1986, he and Robert Ballard were awarded the American Society of Magazine Publishers Innovation in Photography Award for their photographic coverage of the Titanic. Kristof also earned the Explorer\'s Club Lowell Thomas Award for Underwater Exploration in 1986.
What I look for in a Dive Operator:
My favorite, dive boats are a little bit larger than the industry norm. For the most part they are, major ships, between 180 and 440 feet in length. They are great for riding out hurricanes and typhoons. They have to be well organized because the crew might number 50+. They work around the clock, have walk in freezers for weeks of supplies, have winches with miles of cable, and if I am lucky have 40 percent of the world\'s total capacity to dive to 20,000 feet sitting on deck.
Newsletter
Travel with us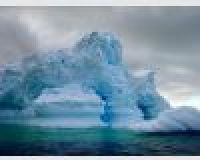 Antarctica
Plan Your Adventure >