Information
South Africa
Photo
17 years
Destinations
N/A
# of Dive Trips Per Year
Started free diving at 5 - only did a scuba course 20 years later in 1997 so I went from open water 1 to rescue diver in 1 year. Feeling lucky I tried UW photography that same year with a Sea & Sea MX10 and wasted 36 exposures – welcome to UW photography!
Second attempt was in 2004 with a Sony P73 - seeing the results immediately caused the bug to bite.
Add to that the constant ignorant question: "What is there to see in Cape Town's 12'C often 2m viz waters" apart from colourless Snoek (Barracuda family) and breaching Great white sharks.
(public opinion is that underwater beauty is restricted to colourful fish and hence the tropics)
My endeavours to prove that an other worldly colour feast of invertebrate life exists beneath these waters required presentable pictures so here I am - learning in leaps and bounds.

I work as a SAP specialist to pay for this privilege.
What I look for in a Dive Operator:
An Oxygen bottle on the boat - that way I know they have more than my money on their mind.
Newsletter
Travel with us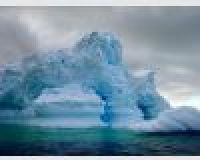 Antarctica
Plan Your Adventure >