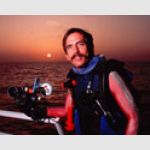 Information
United States
N/A
N/A
Doug Perrine is widely regarded as one of the world's foremost marine wildlife photographers. His photographs have been reproduced in virtually every major nature magazine in the world, as well as in thousands of books, calendars, greeting cards, posters, etc., including more than 100 covers. His photography has won a number of awards, including the prestigious BBC/ British Gas Wildlife Photographer of the Year competition in the animal behavior category and the Nature's Best/ Cemex competition in the Professional Marine Wildlife category. He is also the author of seven books on marine life, and numerous magazine articles. Doug founded SeaPics.com as a venue for his own photography, and later expanded it to represent a growing number of other photographers as well. Doug takes on occasional photographic and writing assignments as well as creating photography for stock. He also works occasionally as a consultant for filming projects, including jobs for National Geographic Television, the Discovery Channel, and other broadcasters.
What I look for in a Dive Operator:
Someone who is interested in helping the clients achieve their own goals or desires, versus someone who is just interested in taking your money and forcing you through their pre-set program. Such an operator would not force me to dive with a buddy, insist that I stay 6 feet away from any potential photo subjects, insist that I surface after 40 minutes regardless of my air supply or nitrogen load, insist that I stay with a group or a guide, or force me to follow other "one size fits all" rules that would interfere with my photography. I do look for operators with knowledgeable guides who will help me find specific subjects that I am looking for. I also look for operators that show consideration for the needs of photographers by supplying camera rinse tanks, camera tables, charging outlets, and other amenities that help us function. A dive operator who is also a photographer is a real bonus, as that person will have a better understanding of what I am hoping to achieve and may even suggest things that I wouldn't think of on my own.
Newsletter
Travel with us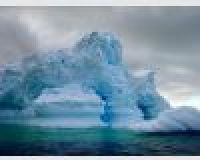 Antarctica
Plan Your Adventure >