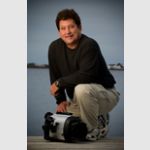 Information
United States
N/A
N/A
DONALD TIPTON began his professional photographic career in 1982 and has worked in commercial and advertising photography ever since. His underwater work is a celebration of color, texture, and form that few people will ever experience firsthand. While Donald is a marine photographer it is also essential to show the wildlife in their habitats. He attempts to show beaches, marshes, inter-coastal waterways, and other wildlife environments in ways that we often overlook. While many photographers work only with color images, Donald works with both black and white and color. He feels that sometimes a subject matter will be stronger when you remove the colors and have the viewer only concentrate on the subject. Donald works extensively with marine mammals and other oceanic animals that are very difficult to approach. For this reason, he makes use of Drager rebreathers in many of his shoots. But even more frequently, Donald likes to free dive for his marine mammal photo shoots. His work has appeared in most of the major dive magazines around the world, as well as non diving magazines as well. In 1999 Donald began his work in underwater videography. Since that time he has completed his film Sandfloor Cathedral, which was distributed by Warrner Bros. His next film was Waterdance, A Ballet of Life In The Sea.
What I look for in a Dive Operator:
The thing I look for most in a dive operator is the ability and desire to help me in my quest. The underwater imagemaker has the daunting task of creating the significant image in a somewhat hostile environment. This task becomes so much easier when the dive operator understands what you are trying to accomplish. It\'s great to have a very large camera prep table, dry-oil free air to blow off cameras, a work area that is shielded from sea spray, and most importantly, the operator must know how to get to all the sweet spots. When you make one of those images, it is a group endeavor when there is a great dive operator involved.
Newsletter
Travel with us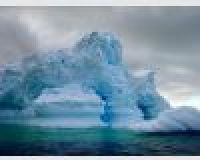 Antarctica
Plan Your Adventure >