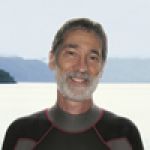 Information
United States
N/A
N/A
David Hall began diving in the 1960s and has been photographing underwater professionally since 1980. Motivated initially by scientific curiosity and a love of animals, the focus of his photography evolved to encompass both aesthetic and environmental goals. David\'s photographs have appeared in thousands of books, magazines, calendars and other print media over the past 25 years. His images have received some of the most important awards in the field of wildlife photography, including the BBC Wildlife Photographer of the Year competition and the Festival Mondial de L\'image Sous-marine. David holds a B.S. in Zoology with additional graduate studies, and has written articles for photographic, natural history and diving-oriented publications. He is the author or co-author of ten educational books for children, including Partners in the Sea, Seahorses and Sea Dragons, Life on a Coral Reef, Life in a Kelp Forest and Predators of the Sea.
What I look for in a Dive Operator:
I generally don\'t have time for exploratory trips and look for a dive operator with a good track record in a given location. The operator should understand the special needs of photographers and be willing to accommodate those needs as much as possible. Reasonable accommodations and good meals are a plus, all the more so the older that I get!
Newsletter
Travel with us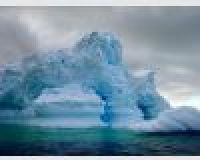 Antarctica
Plan Your Adventure >