Information
United Kingdom
Photo
46 years
Destinations
N/A
# of Dive Trips Per Year
Born in 1960 Charles first started taking wildlife photographs at the age of 8. After winning the best junior award at his local school, with an image of a swan, he\'s never looked back. At the age of 16 he started taking photographs underwater while living in the Middle East. His equipment then consisted of a Kodak Instamatic in a homemade plastic housing. Since then Charles has won numerous awards for his work in the UK and worldwide. These include, the most first prizes in any one year at the British Society of Underwater Photographers, the current UK Underwater Photographer of the Year held since 2001 and culminating in being twice specially commended at the Natural History Museum Wildlife Photographer of the Year in 2004 and 2005. Today Charles is a freelance underwater photojournalist under contract to DIVE magazine in UK. He also is a major shareholder in the UK\'s largest dedicated underwater photographic stock library to which he has over 5000 images online. His work is almost exclusively commercial, involving filming mostly people and big animals underwater with his Nikon D2x in an Aquatica housing. He has racked up over 60 front covers including being only one of two underwater photographers to have had a cover on TIME magazine.
What I look for in a Dive Operator:
Even after having spent over 4000 hours underwater my main priority in a dive operator is that they are safe and competent. They need to have an exceptional understanding of the dive site, conditions and potential risks. Working with either two or three models at a time or large, potentially dangerous creatures, I can\'t afford to have to worry about currents, weather or diving logistics. Following that, they must have a good sense of humour and enjoy what they are doing, after all, I do what I do because it\'s incredibly good fun, and long may it continue. At the end of the day the ultimate operator serves me a slightly chilled flat English bitter ale. OK, a fizzy frozen Bud comes a welcomed second.
Newsletter
Travel with us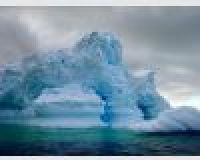 Antarctica
Plan Your Adventure >