Information
Costa Rica
N/A
N/A
Carlos Hiller, 34 years old, is an artist dedicated to the painting of submarine seascapes. His paintings have traveled to diverse places all around the world- with individuals and art collectors who have bought his works. His latest exhibitions include the Ocean Fest in Fort Lauderdale and DEMA show in Orlando, Florida, USA. Carlos has always felt strongly attracted to the sea, studying marine biology to finally dedicate himself completely to his passion: underwater art. Before settling in Costa Rica, he traveled untiringly throughout South America; such as a Transamazonia journey, surviving precarious river journeys in rudimentary vessels and living in remote places. These all left incredible living prints that have determined a free spirit. Carlos practices underwater photography. For him, this is a useful tool to capture fundamental details.
What I look for in a Dive Operator:
The most important thing I expect is a staff with a good disposition, well trained and with environmentally friendly procedures. Most of the time, people can make the difference. If the crew is professional, they are going to be well organized, putting accent on safety and service. A dive designed boat, well maintained, with logical comfort standards is something really important. It is preferable for the operator to have more than one boat, because divers can have different interest, ranging from beginners to advanced.
Newsletter
Travel with us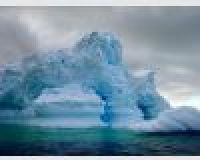 Antarctica
Plan Your Adventure >