Information
Italy
Photo
26 years
Destinations
# of Dive Trips Per Year
Alessandro Pagano born in Catania (Italy,Sicily) January 4, 1968 .
Since i was a child, i have always been attracted by the sea and thanks to my father i succeed to encrease this passion, constantly.
In 1996 i have joined the "Gro SUB Catania", one of the main submarine association, expressing a large number of high-rated skills of underwater athletes. Soon, the "GRO SUB" president, allowed me to manage with the photosub equipment and during the same year i succeed to take part in the selections for underwater photo-chase, with good results. In the following year i have bought my first analogic reflex camera, a F50 Nikon with the AF-D 105mm MICRO NIKKOR optic. In the same period i got the essential part of my personal equipment: the Ikelite case, flanked with Ikelite flash "Subtrobe 100Ai" model. Between 1997 and 2001 I had very good results in several agonistic challenges, that took me to become part of the italian national team for underwater photo-chase.

In the "palmares" page you can see all the honorifics i have got in my agonistic career and strengthened in them, i persevered in all the opportunities i could, to catch in photo many kind of underwater organism, who took me to reach a very large amount of film-slide, with more than 10,000 images, coming from almost the whole Mediterranean basin. Among them there are a various amount of underwater common and non-common species. Many of such images are part of the University of biology database of the city of Catania, meanwhile many others have been illustrating dedicated magazines like "Das aquarium", or have been published on dedicated Internet sites like that of Dr. Robert A. Pazner, a gobidae expert. I also collaborate with other biologists to identificate some dubious species.

I would like to invite you all to observe the images in the "portfolio" page, hoping that each of that picture could make you to unerstand as well, the love i feel towards the sea and its silent inhabitants.



Thank you.
What I look for in a Dive Operator:
Exploring the wreck
Newsletter
Travel with us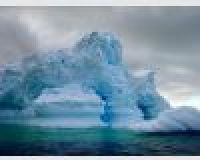 Antarctica
Plan Your Adventure >