Information
Singapore
Photo
19 years
Destinations
# of Dive Trips Per Year
Aaron Wong has been fascinated by the beautiful world beneath the waves since young. As a commercial and fashion photographer for the past decade, he has shot for countless magazines, covers, celebrities and Ads. His clients include Levis, Elle, and international celebrities like Gong Li and Mandy Moore. Underwater photography was therefore a natural progression. He began shooting actively since he got his first underwater camera in 2001 and now has several awards to his name. Based in Singapore, he now divides his time between studio work and exploring the tropical waters of Asia. His pictures and articles have appeared in dive publications and he conducts courses and workshops on underwater photography when he has the time. Merging his work and his passion, he started a series of projects called Water.Colors where he brings fashion photography underwater with stunning results. Aaron is also the founder of .The Anti-Shark Fin Movement. where he campaigns for the conservation of these beautiful but often misunderstood creatures.
What I look for in a Dive Operator:
It is important to know when and where to find what, therefore a dive operation with good experience and local knowledge counts. It also helps if the crew are friendly and understands the needs of underwater photographers, both in water and topside. The operation, be it land based or boat, should have proper places for storing cameras, like dedicated rinse tanks for cameras and proper area for gearing up and cleaning. Lodging isn.t a big factor as most good isolated dive sites are rather basic, but nice room is a bonus! And lastly, Good Food. It helps me focus!
Newsletter
Travel with us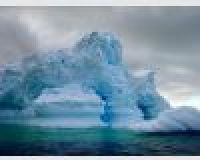 Antarctica
Plan Your Adventure >