Information
United States
Photo
33 years
Destinations
# of Dive Trips Per Year
My style can only be described as experimental. I'm in awe of all things underwater, and am inspired by nearly everything I come across. But what I enjoy more is the challenge and the reward of capturing and sharing those images, and reliving the moment with each glance.
What I look for in a Dive Operator:
The value of a dive operator for me is in how much they accommodate photographers, how capable the dive guides are in finding illusive critters, how eco-friendly the operation is (it disturbs me to see guides harass wildlife for the benefit of the photographer), small groups or the freedom to venture out on my own (or with buddy) and not be rushed to follow the group.
Newsletter
Travel with us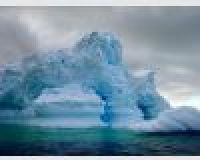 Antarctica
Plan Your Adventure >