Information
Australia
Photo
44 years
Destinations
# of Dive Trips Per Year
I started diving in 1972 and have had a keen interest in underwater photography ever since, First camera was a Kodak Instamatic in a perspex box which used flash bulbs, soon I move on to a Nikonos2 which I still have somewhere. Then came a Miranda SLR in a locally made Sea-Tite housing, this was followed by Nikon F, F2 and F3 in Aquatica housing. Don't ask me how many dives...
Then digital snuck up on me, as with a lot of film guys I thought "this wont catch on and match film!"
Oops I was wrong so now after being domesticated for a few years I have joined the digi world with a D90.
Old dog New tricks– You bet.
What I look for in a Dive Operator:
N/A
Newsletter
Travel with us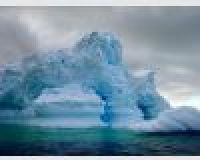 Antarctica
Plan Your Adventure >