Juan Jose was born in Lanzarote (Canary Islands, Spain) in 1971. The sea has aroused his interest since childhood, although till 1994, after getting his first diving certificate, did not emerge his passion for submarine and nature photography as a wish of capturing in images the beauty of the places where he was diving.

Nowadays he combines the sea wildlife photography and his professional activity as a software developer.

He is a member of Ocean Artists Society, a group of distinguished painters, sculptors, photographers, filmmakers, and writers coming together to use ocean art to inspire people around the world to a greater awareness of our need to protect and preserve our natural world.

His photographic archive is specializing in marine wildlife (invertebrates, fishes, seabirds, sea turtles and sea mammals). Some of his photographs, in addition to having been exhibited for educational purposes in museums and aquariums, have also been published in books and magazines specialized in diving, fishing, travel and nature from Europe and the United States.
What I look for in a Dive Operator:
The underwater photographers should recognize that we are somewhat different in comparison with the rest of divers, and sometimes are considered the rare ones of the group. Luckily, some dive operator are beginning to understand what we need and look for to make our work.

The knowledge of the area of diving on the part of the dive operator is essential, not only to obtain the maximum benefit to each immersion, but to guarantee the security at any moment. I thank for reduces groups and, whenever possible, I flee from the dive operators which only want dive with the greater number of divers per day.

I am not too demanding with the comforts, although a bit of luck is always welcome. In any case, it doesn t matter if I feel surrounded by good friends. Become new friends around the world is always very gratifying for me.
Newsletter
Travel with us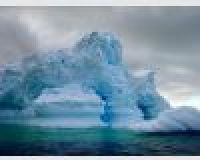 Antarctica
Plan Your Adventure >