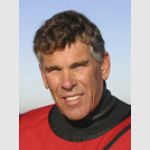 Information
United States
N/A
N/A
Howard Hall has been on the masthead of several magazines including Roving Editor for International Wildlife Magazine and Senior Associate Editor for Ocean Realm Magazine. His photographs and/or articles have been widely published in magazines including Life, Natural History Magazine, National Geographic, GEO, London Illustrated News, and BBC Wildlife. He has authored several books including Sharks, Dolphins, The Kelp Forest, Successful Underwater Photography, and Secrets of the Ocean Realm. Howard has directed many television films including a National Geographic Special and three episodes of the PBS series Nature. Working with his wife, producer Michele Hall, Howard also directed the award winning, five-hour series Secrets of the Ocean Realm. His television work has resulted in six Emmy Awards. Howard is perhaps best known for his underwater IMAXÒ films. In 1994 he directed the IMAX 3D feature, Into the Deep and in 1998 he directed the IMAX film, Island of the Sharks (produced by Michele Hall). Howard was Director of Underwater Cinematography for the Primesco Productions film Lost Worlds, the MacGillivray Freeman film The Living Sea and was Underwater Cinematographer for MacGillivray Freeman's Journey Into Amazing Caves. In 2002 Howard was Underwater Sequence Director for MacGillivray Freeman's Coral Reef Adventure, a film in which both he and Michele are featured on-camera. In 2005 Howard directed his second IMAX 3D feature entitled Deep Sea 3D, a Warner Brothers/IMAX film produced by Michele Hall and Toni Myers. Both Into the Deep and Deep Sea 3D are among the top five highest grossing IMAX 3D films ever produced by IMAX. In 2007 Howard began production on his third IMAX 3D film, Under the Sea 3D, which will be released in 2009. Howard holds a BS degree in zoology from San Diego State University. He is a member of the Directors Guild of America and the Academy of Motion Picture Arts and Sciences, and is on the board of directors of Ocean.com. Howard is has a Masters rating in hang gliding and an Instructors rating in ultralight aircraft.
What I look for in a Dive Operator:
\"Since one of diving\'s major dangers is simply poor seamanship, I look for extremely well maintained boats operated by experienced and conscientious crews. Next I look for unstructured dive policies that place the responsibility for safe diving practices upon the individual diver.\"
Newsletter
Travel with us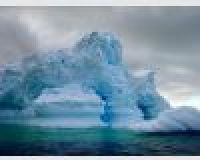 Antarctica
Plan Your Adventure >