 Information
United States
N/A
N/A
Photography is an exciting activity, and capturing and immortalizing images is simply irresistible. If you are new to photography and want to make it a hobby, it is important to stick to the basics. Make sure you have all the necessary photographic equipment and practice shooting with a tripod and composing with a manual set-up. On the other hand, if you have experience and are considering photography as a career, increase your knowledge of the basics while defining your business goals.
Choose a
camera
that is easy for you to use. If you are a first-time photographer, choose a single-lens DSLR camera that you can use without any problems. Do not consider the cost or the number of pixels you can shoot. It is best to start with inexpensive equipment and use used equipment as you learn.
Consider buying a reproduction camera that you can learn on.
Whichever model you buy, be sure to read the camera's instruction manual. The latter will help you discover the features specific to your equipment.
Prepare a fixed-focus lens. A single-lens DSLR camera is ideal. In fact, the best way to control the image, especially the background and light-blur, is to use a fixed focal length lens, and since it is fixed, it does not zoom. This type of lens is useful when you have not yet learned to balance image sensitivity, shutter speed, and aperture.
To begin with, you can choose a single focal length lens, 50mm 1.8.
Take pictures of what inspires you. It's also a good idea to find something you really like and take the time to photograph it. Indeed, instead of trying to take perfect pictures, try to take pictures that you are excited about, that you want to take, and that makes you happy.
For example, if traveling is your hobby, you should take pictures of everything you see during your stay. Eventually, you may find that you enjoy taking pictures of the architecture and people passing by.
What I look for in a Dive Operator:
N/A
Newsletter
Travel with us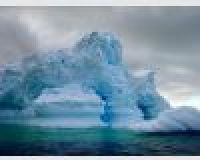 Antarctica
Plan Your Adventure >