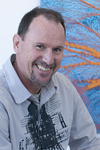 Information
Australia
N/A
N/A
Glen Cowans is a professional underwater photographer from Western Australia. He developed his passion for the ocean and all that it holds through the unique glimpses of the underwater world afforded by Cousteau, Doubilet and other inspiring pioneers from that era. He began photographing underwater in 1995 and won The Australasian Underwater Photographer of the Year Award in the Novice Category in 1998. Late 2004, his wife Louise, enthusiastic dive buddy and underwater videographer, persuaded Glen to have an exhibition of works showcasing his passion and unique style of underwater photography. In March 2005 the Western Australian Maritime Museum previewed his work and granted a two and a half month exhibition, following which he made the turning point decision to devote his career to underwater photography ending his trade career as an electrician and embarking on a new journey in life.
What I look for in a Dive Operator:
I need an operator that is as enthusiastic to show me what their bioregion holds as I am enthusiastic to capture it. If they are a new operator and not too savvy yet with what they have, someone who is not afraid to go exploring instead of showing me the same sites over and over again. Professionalism... High quality people working for them, equipment that is well maintained and reliable as well as a thorough knowledge of what they are doing. Friendly... If they have lost the art of enjoying what they do, change their job, they should not be there. Camera Equipment... Someone who will pamper my equipment more than me. Someone who has a safe spot on the boat for my camera/s when I am getting back from a dive, maintains rinse tanks and won\'t let my dome be scratched when it is rinsing by putting other cameras on top of it before I get it out.
Newsletter
Travel with us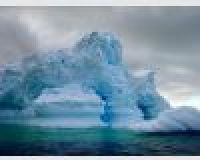 Antarctica
Plan Your Adventure >