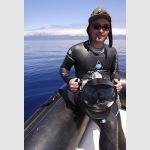 Information
Germany
Photo
25 years
Destinations
# of Dive Trips Per Year
Born a Pisces, it should be no surprise that he has taken to the water. Jens Kuhfs has taken to the underwater. And he takes us with him when he captures his encounters in the blue depths of our planet with his camera, and shares them with the world. He is motivated not only by the fascinating beauty of the complex underwater world, but also the increasing suffering of sea mammals threatened with extinction. Many of his unique underwater pictures have been published in the press.
Jens Kuhfs`s websites, www.naturestockphotos.de and www.jens-kuhfs.com offer an overview of his creative work, as well as information about his completed and planned projects.
What I look for in a Dive Operator:
I think that a dive operator should have the right combination of competence and passion. Well-maintained, up-to-date equipment, a safety-first mentality and helpful and seasoned guides can be found at most operators. I expect excellent knowledge of the local situation as a matter of course. Experience based on the intensive study of the sites, routes and behaviours of the various animal species is a precondition for the planning of successful trips. In addition, I would like to see my consciousness of the environment shared. Knowledge of ecological connections and the effects of our actions should be evident in the intuitively respectful treatment of nature by the personnel. If there is also an openness towards my wishes, and a sensitivity to the special requirements of photography such as light and weather, then I can use my time underwater optimally (and feel wholly satisfied with my diving experience).
Newsletter
Travel with us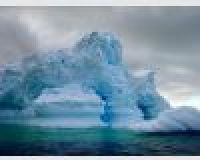 Antarctica
Plan Your Adventure >