 Information
United States
N/A
N/A
How to Install Remote 1 Apk
Before installing
Remote 1 apk
, you need to know the exact steps to follow. First, make sure that the device you want to install the app on is running Android. Second, be sure to remove the previous account if you had one. Third, ensure that the Internet connection is stable. If you do not have one, you can create one. Then, install Remote 1 on your device. You can even use it to bypass Factory Reset Protection.
Installing Remote 1 apk on Android devices
If you've ever wanted to use a third-party app to control your Android device, you might want to try installing Remote 1 Apk first. The app allows you to bypass the security features of Android devices and connect multiple Google accounts to the device without a password. It also allows you to bypass the FRP security measure and add a new Google Account without having to worry about the risk of a rogue application stealing your data. However, current
Android
versions have tight security protocols that prevent them from being bypassed without permission. They also prevent you from using fraudulent methods such as false App Store reviews.
You can download Remote 1 Apk direct from a third-party website or an app archive. This method is fast, as the app is downloaded instantly and stored in the device's system memory. This way, you can reinstall it if you want to try a different version. However, be aware that installing applications from third-party sites is risky because Google typically does not check them before releasing them. Also, the APK files may contain viruses or other malicious content.
Using Remote 1 apk to bypass Factory Reset Protection
If you are one of the many users who have had problems with Factory Reset Protection (FRP) on their Android device, you may be interested in trying out the latest tool that bypasses this security feature. This tool is designed to work with some Android devices, and allows you to add multiple Google Accounts and bypass the security protocol. This tool also allows you to link multiple Google Accounts and bypass other security measures.
Before downloading the
remote 1 apk download
, you'll need to have access to an account. If you already have an account, you'll need to confirm it to access your account. Once you've confirmed that you're using a Google account, you're ready to install the app and bypass FRP. If you're using an old device, make sure to remove any previous applications.
What I look for in a Dive Operator:
N/A
Newsletter
Travel with us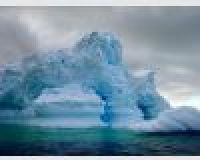 Antarctica
Plan Your Adventure >