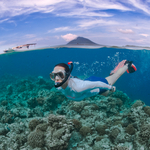 Information
Indonesia
Photo
16 years
Destinations
N/A
# of Dive Trips Per Year
Maria is an avid scuba diver and underwater photographer who looks at her sport as much more than an adventure. Through the combination of both activities she has developed a greater level of appreciation for the marine environment and understanding of the destruction that is taking place to our marine ecosystems. As Maria notes on her website, "I hope that my images not only do justice to the beauty of life in our wonderful oceans, but awaken compassion and inspire a greater determination to champion the preservation and respect for the very fragile marine ecosystems for which only we have the power to protect".

Examples of Maria's work have appeared in major publications, such as Scuba Diver Australasia, Unterwasser, Modosomerso, and Wetpixel Quarterly. She has also won a range of international underwater photography competitions across a range of categories from macro to wide angle, including DEEP Indonesia; Asian Diver Photo Shootout; and Underwater Australasia Photo Competition.
What I look for in a Dive Operator:
The utmost in professionalism when it comes to safety and reliability is a must. I expect a dive operator not only to be competent and have well maintained and up-to-date equipment, but be able to demonstrate a very good working knowledge of their local environment, especially the dives sites and changes that are taking place in their area of operation.

I also expect a very good standard of service. Too many operators become comfortable once they have established themselves and quickly forget the principles upon which good business is based - a strong and enduring reputation for excellence. There is simply just too much competition out there to be complacent. The absolute worst are those who make you feel like they are doing you a favour.
Newsletter
Travel with us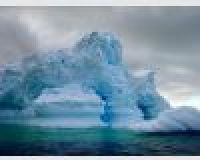 Antarctica
Plan Your Adventure >